Creating incredible hairstyles

for your whole family in Maple Ridge
Our aim is for your hair to be in better condition when you leave the salon than when you arrived.
The exceptionally talented staff at Salon Fifty Five take great pleasure in creating individual looks for you and your family. Let us help you be your best self.
"Enter as strangers and leave as friends"
I can't even begin to find enough words to describe how amazing this Salon and these ladies are! I came in there Saturday for a hair appointment for my wedding. I was stressed, emotional and super behind schedule. They were immediately attentive, talked me down and kept me calm. Their level of service is amazing and my hair was exactly how I pictured it, absolutely stunning! I could not recommend this Salon enough!

What an awesome group of Ladies! Super Knowledgeable, fantastic stylist, high-quality products and great experience all around. Plus- the beautiful window displays always puts a smile on my face! The love you put into them shows. Thank you to Louise and her team for everything you do.

Love this hidden little salon! every time I have been in the service has been nothing but exceptional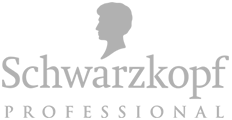 We Appreciate You!
Referrals
New verbage here … ask your hair stylist